Notice of 2016 FS Hearing

2016 Physicians' & Pharmaceutical Fee Schedule Hearing


On April 29, 2016, the Industrial Commission of Arizona ("Commission") held its 2016 Fee Schedule hearing as provided in A.R.S. §23-908(B). This hearing was held at 1:00 p.m. at the ICA. In addition to public comments received, the Commission also considered a report prepared by Commission staff. This report was a preliminary document that was intended to serve as a foundational document for discussions during the hearing process.

If you wish to provide any comments regarding the Fee Schedule or the staff report, you may do so either in writing or in person. If you submit written comments, please provide eight copies. We will accept comments from interested parties until 10 business days (up to Thursday, May 12, 2016, at 5:00 PM local time ) after the hearing.

The 2016 staff report of recommendations and a companion Excel file containing information about the codes under review are available on the ICA's website. If you are unable to access this document online, please contact Ms. Kara Dimas at (602) 542-4411 or by email at [email protected] to obtain the document in a different format. Persons with a disability may also request a reasonable accommodation, such as a sign language interpreter, by contacting Ms. Dimas. Requests should be made as early as possible to allow time to arrange the accommodation.
 
Click on a link below to obtain:

Arizona Physicians' and Pharmaceutical Fee Schedule - 2016 Notice of Hearing

  Arizona Physicians' and Pharmaceutical Fee Schedule - 2016 Recommendations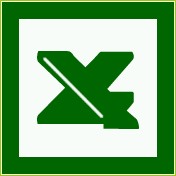 All Tables of the 2016 Fee Schedule Staff Recommendations in Excel
To OPEN or SAVE Excel file, right-click link above. Click either Open or Save Target As . . . on menu that appears. Allow time for file to download and come up in Excel. If this has not happened after a minute or so, go to Start Menu and launch Excel, then repeat these steps.

  NCCI Analysis of 2016 Proposed Arizona Medical Fee Schedule

  NCCI Analysis of 2016 Proposed Arizona Medical Fee Schedule

  Public Consulting Group's RBRVS Fiscal Impact Study

  Comments Received on the 2016 Fee Schedule Staff Recommendations
All comments received by Thursday, May 12, 2016, NLT 5:00 PM local time will be posted to the online Comments Received PDF here.
Note: File gets large; allow time to download.>