Meet the Commissioners
Meet the Commissioners

DENNIS P. KAVANAUGH - Chairman
Dennis Kavanaugh, a Mesa resident, is a retired attorney who has been a member of the State Bar of Arizona since 1978 following his graduation from the ASU College of Law.  His undergraduate degree is from St. Louis University. He was a shareholder in the law firm of Dennis Kavanaugh PC from 1990 to his retirement in 2021. Prior to his move to private practice, Mr. Kavanaugh served as Chief Counsel of the Industrial Commission of Arizona as well as serving as a staff attorney for the Arizona Legislative Council.  Mr. Kavanaugh was a certified specialist in worker compensation law from 1987 to 2020 and represented clients before the Industrial Commission, the Arizona Court of Appeals and the Arizona Supreme Court.
Mr. Kavanaugh has also had a distinguished career in public service at the local, regional, state and national levels, including four terms on the Mesa City Council, chair of Valley Metro, chair of the Arizona Commission on the Arts and as a member of the National League of Cities Board of Directors.
Mr. Kavanaugh has long been engaged in volunteer service as a board member of many nonprofit organizations.  He is currently the president of the Arizona Museum of Natural History Foundation and serves as vice-president of Visit Mesa.  He was named Mesa's Man of the Year in 2015.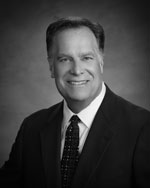 JOSEPH M. HENNELLY, JR. - Vice Chairman

Joseph M. Hennelly, Jr. is a co-founding member of a Phoenix law firm that focuses on insurance regulatory, employee benefits and insurance receivership matters. Mr. Hennelly's legal practice covers a broad spectrum of insurance and insurance regulatory matters, including the representation of various entities in the workers' compensation arena. His practice also involves insurance insolvency and receivership matters (including several which involved insurers with significant workers' compensation business), wherein he represents the Director of the Arizona Department of Insurance (ADOI) in his capacity as receiver of insurance companies.

Mr. Hennelly's prior public service includes his tenure as the Deputy Director of the ADOI. As Deputy Director, Mr. Hennelly was responsible for overall regulatory and administrative functions at the ADOI, which included the ADOI's regulation of workers' compensation insurance companies and related matters. Additionally, Mr. Hennelly has served as an Assistant United States Attorney and as an Assistant Arizona Attorney General.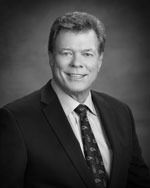 SCOTT P. LeMARR - Member

Scott LeMarr retired as Owner of Palo Cristi Stone Masonry Company in 2010 and then served as the Mayor of the Town of Paradise Valley from 2010 until January of 2015. Prior to his two terms as Mayor, Mr. LeMarr also served the town as Council Member for 8 years, Chairman of the Planning Commission, and as head of the General Plan Advisory Board. During his 30 years as owner of a construction company, Mr. LeMarr served on several trade and industry organizations. He was a participant Board of Directors for the Small Business Advisory Board of the Department of Labor OSHA Practices Task Force. Mr. LeMarr is currently a Board of Trustees member of the Maricopa County Self Insurance Risk Management Trust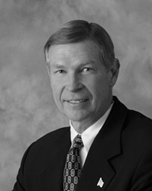 D. ALAN EVERETT - Member
Alan Everett established a business consulting firm in the early 1990's, Diamond E Consulting Ltd, after a career with a major oil company. The firm is focused on business planning and competitive intelligence.  Alan graduated from Arizona State University and has a MBA degree from the University of Chicago.  While living in Sedona, Alan served two terms as Mayor of the City of Sedona and also on the Board of Directors of Northern Arizona Healthcare.  Mr. Everett was Director of the Arizona Department of Liquor and a member of the Arizona State Parks Board, Arizona State Liquor Board, and Arizona Substance Abuse Partnership. 
Mr. Everett's public work also includes being a member of the Arizona League of Cities and Towns Executive Committee, serving on the Governor's Groundwater Work Group, and being a member of the Arizona Substance Abuse Partnership.
MARIA CECILIA VALDEZ - Member
Bio coming soon...